People's Pottery Class
Tuesday 6:30 – 9pm | Thursday 10:00am – 1pm / 6:30pm – 9pm |  Saturday 10:30am – 1pm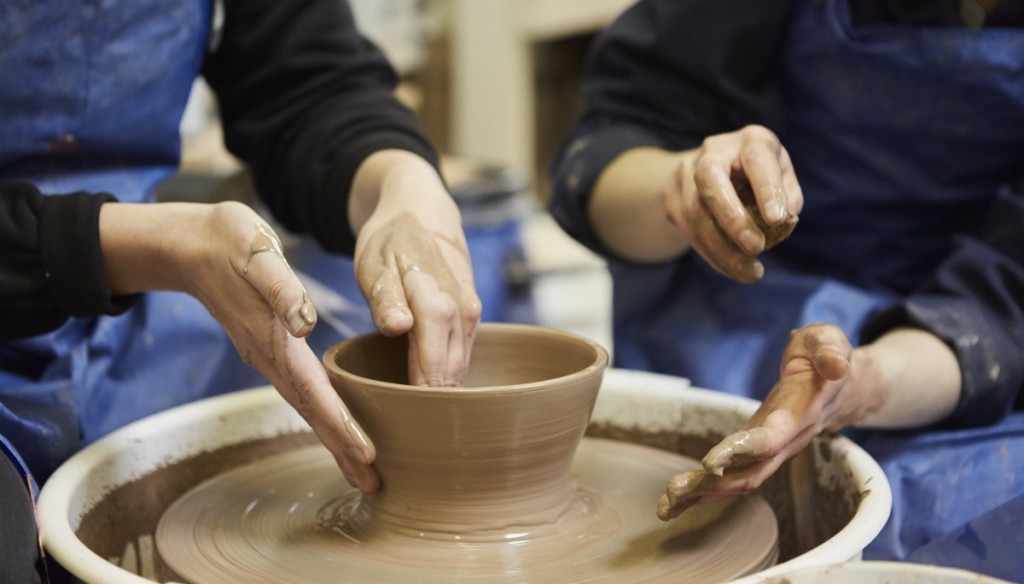 People's Pottery class is all about feeling well and making ceramics in sociable and creative environment. These sessions are designed to be comfortable for all, and participants are encouraged to work at their own pace. The class is a perfect chance to try out or improve all the basic techniques of ceramics making. Perfect place for creative exchange in making everyday functional objects or sophisticated masterpieces. All levels of experience are welcome.
People's Pottery  – Summer Term 2018
Tuesday Evenings: 17 April – 3 July 2018
Thursday Mornings: 19 April – 5 July 2018

Thursday Evening: 19 April – 5 July 2018

Saturday Mornings: 21 April – 7 July 2018

About People's Pottery…
At the adult People's Pottery Class beginners will be introduced to the many and varied methods of using clay to produce functional and artistic works. This will include pinch pots, coiled pots, slab building techniques and throwing on potter's wheel. Decoration of work will be explored through the use of slips (coloured liquid clay) and glazes and experimentation with surface texture.
Students with some previous experience in ceramics making will have an opportunity to build upon their skills already developed. For those who have not worked on the wheel and wish to do so, this will be the next stage of their progression.
The emphasis of People's Pottery classes is learning in a fun and sociable environment with each individual working at her/his own pace doing what they enjoy most. Students are encouraged to investigate new ideas, techniques and the work of contemporary and historical makers if they are so inclined.
Functional items such as bowls, pots, jugs and dishes can be made during classes as well as experimental sculptural models and tiles.
All materials and firings are included in the price.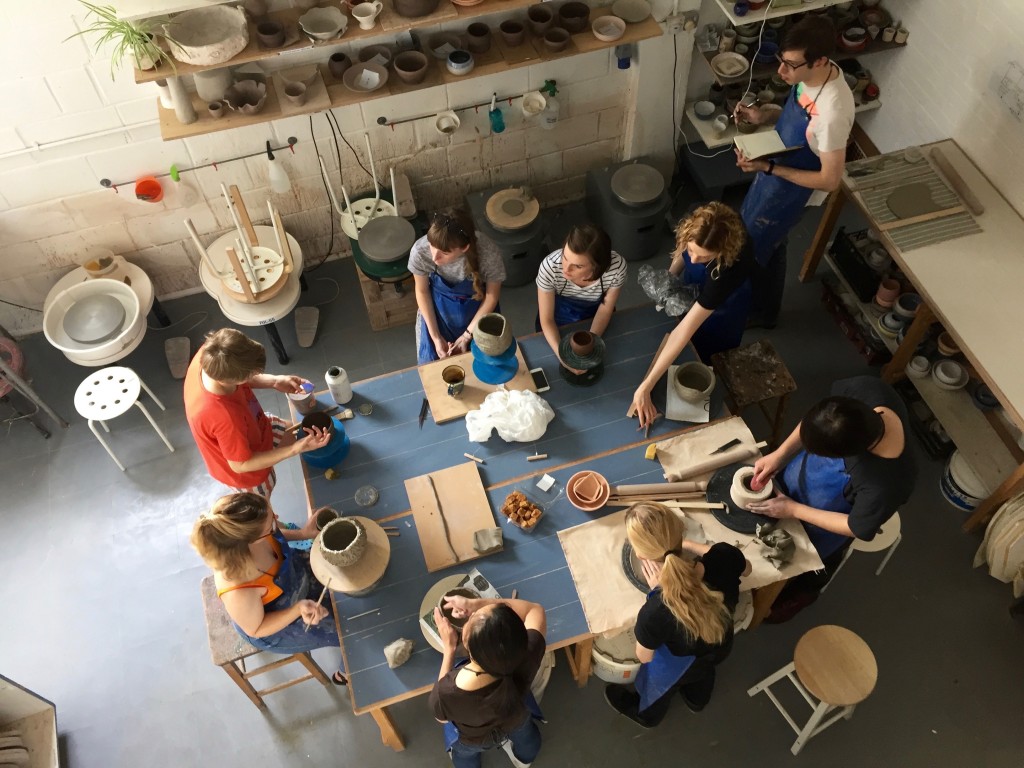 Techniques we can facilitate at People's Pottery:
Pinching
slab building
coiling
press-moulding
throwing and turning
slip decoration
glazing
and many more…
If you have any questions about the class do not hesitate to get in touch.